News, Events & Announcements
The Grace Orchard School Alumni Award 2020 application is now open!
Every year, GOS gives out the Alumni Awards to recognise ex-students with commendable work performance and contribution.
This year, we will be giving out 2 awards to 2 graduates. The graduates will be selected based on his/her employer's nomination/support of application as well as the recommendation of his/her ex-teachers or ex-training instructors. The school's decision will be final.
The application forms have been mailed to all our graduates. You may contact the school to request for a copy of the application form if you did not receive it.
Kindly note that submission of application closes on 25th September 2020.
For any enquiries, please contact Ms Tamil Selvi at 6561 9128.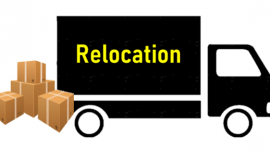 Relocation of Grace Orchard School in Semester 2, 2021
We are pleased to share that we will be working with the Ministry of Education (MOE) to expand and refurbish the current campus of Grace Orchard School (GOS) at 6A, Jurong West Street 52. This will cater to the increase in demand for school places and provide new and improved facilities for our students to engage in learning of academic subjects, vocational training and independent living.
To facilitate the expansion plan, GOS will be relocating to a holding site at 170 West Coast Road for an estimated period of 4 years, starting from Semester 2, 2021. We will provide you with further details on the scheduled date and relocation plans in Semester 1, 2021. We will be refurbishing the facilities at the holding site so that your child/ward can continue enjoying a rich and meaningful educational experience, similar to what he/she is experiencing now.
MOE-NCSS Outstanding SPED Teacher Award 2020 & MOE-NCSS Innovation Award 2020
A big round of applause to Ms Tamil Selvi and our Good Game, Grace Orchard (G2GO) team for their wins!
Ms Tamil Selvi, Subject Head (Student Leadership), has been awarded MOE-NCSS Outstanding SPED Teacher Award 2020. As a teacher, Ms Selvi describes education as a journey where she grows alongside her students. Being the teacher-in-charge of Athletics CCA Programme, Ms Selvi finds opportunities beyond the regular sports competitions and mentors her students in order to grow their skills and confidence and realise their potential. At the sector level, Ms Selvi contributes to the wider Special Needs Community as a co-head coach for the Singapore Special Olympics athletes team in 2019. A strong believer in the role of the family in education, Ms Selvi builds rapport with parents working together to achieve students' goals and to transform them to be independent individuals.
GOS has received the MOE-NCSS Innovation Award 2020 for using an evidence-based approach in promoting positive behaviours which is known as Good Game, Grace Orchard (G2GO). G2GO is a School-Wide Positive Behaviour Support System (SWPBS). It promotes positive behaviour in a fun way with elements of competition as well as cooperation between staff and students. Students develop and sustain habits of positive words, actions and interactions cheered on by reinforcements that go a long way in building good character values. From tangibles to leadership roles to privileges, attractive rewards in the G2GO Treasury continue to spur the student Heroes in their G2GO Positive Behaviour Quest. The result of this innovation has been encouraging with a great reduction in negative student behaviours. It also promotes a positive school culture that brings about social, emotional, behavioural and academic success in all students.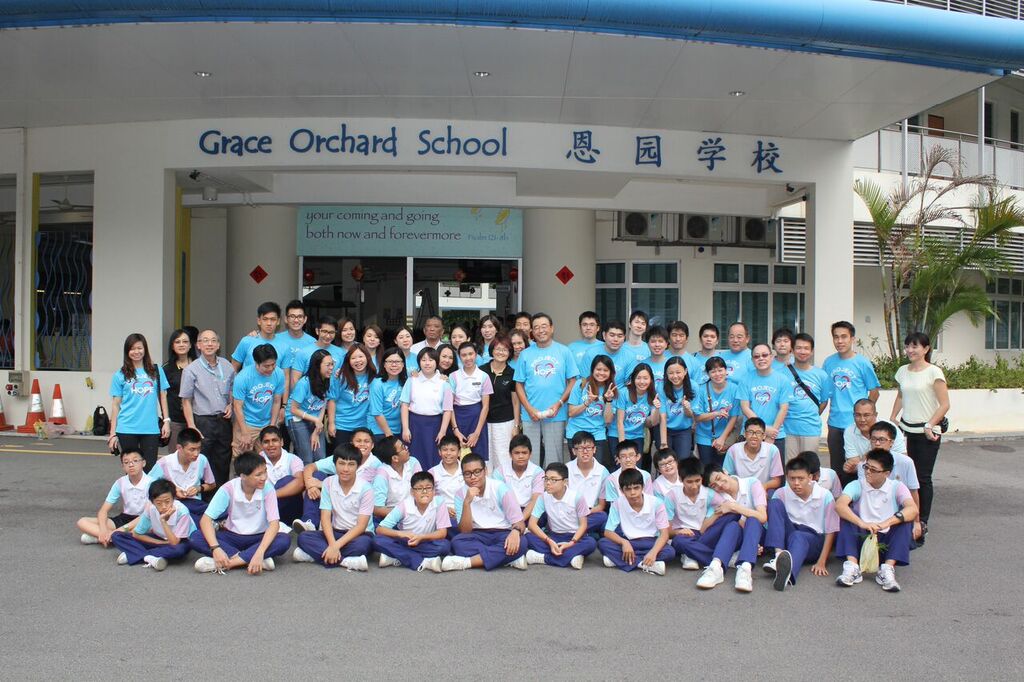 Grace Orchard School caters to students who have been diagnosed with Mild Intellectual Disability (MID) and those with Mild Autism Spectrum Disorders (ASD). The school is specifically for students ranging from 7-18 years old who have Intellectual Quotient (IQ) which falls within the range of 50-70.
Grace Orchard School
6A Jurong West St 52
Singapore 649297
Telephone: 6561 9128
Fax: 6561 4133